Helping you protect your loved ones.
Who We Are
Advance Insurance Company of Kansas (AICK) underwrites individual life, group life and disability plans sold through Blue Cross and Blue Shield of Kansas (BCBSKS) sales representatives. We are located at our parent company's headquarters, 1133 SW Topeka Blvd, Topeka, Kansas.
AICK works with experienced BCBSKS sales staff and representatives located throughout the state to assist group decision makers when they are needed. AICK serves all counties in Kansas except Johnson and Wyandotte counties.
Our executive management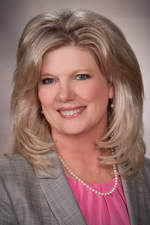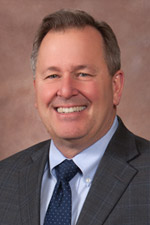 Mike Eichten
Vice President,
Chief Operating Officer
We are committed to providing you unparalleled service. We offer you:
A single point of contact
The same person, your policyholder rep, will help you with any questions you may have on your billing or administration from month to month.
Direct access to your contact person
A real person is always available to answer your call during business hours.
Local claims service
Claims are paid out of our Topeka office and your group's claims specialist handles all of the claims from your employees as well as any questions or concerns.
Experienced staff
Our employees have an average of more than 11 years of experience with life and disability; and nearly 27 years of experience in the industry, including service with our parent company, BCBSKS.
Our employees consistently prove their expertise with quality work and dependable follow-through. Our customers say:
Very pleased
"We're very pleased with the great customer service!"
Helpful representative
"Representative very helpful when I call about employee questions. Very prompt to respond to email changes and requests."
Easy to work with
"I have always found Advance easy to work with and I helped file the claim when my dad (our company owner) passed away several years ago. Your team is kind and efficient. Thank you."
As reported in customer surveys conducted during 2015 and 2017.